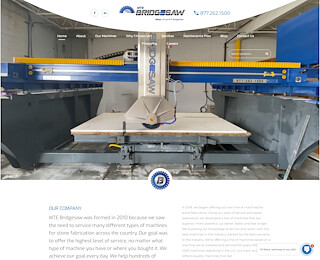 Some people keep a machine until the wheels fall off or the engine dies. This is because they do not want to pay the cost of buying a new one too soon and prefer to run the parts through the mud to squeeze out as many years as possible before they are forced to replace the entire system.
What is the other option? A rebuilt machine will work just as fine when you use refurbished parts to replace the dying ones. Paying small amounts over a long time is better than waiting for the entire operation to be at a standstill so you can source for a new system.
In addition, using refurbished matrix parts will allow you to extend the lifespan of your system because you get to clean out essential parts with every replacement job. Buying matrix parts proactively will allow you to minimize the downtime and keep your facility looking and running as though it's new.
Do You Need Matrix Parts?
These features get on the back burner of many lists because they do not seem like such a big deal. An informed machine operator has a comprehensive understanding of the value of matrix parts and will help remove uncertainty to make your operations run better. Fortunately, we have enough refurbished parts at affordable costs and think that you should consider a massive repair or replacement service now to get the most of your equipment.
Benefits Of Buying Refurbished Matrix Parts
Cut Down On Costs
Staying under the budget is a massive win for any business, and you must prioritize it if you want to meet your financial goals. There is no denying that matrix part equipment is at least 30-50% lower than new ones. How much money will you save when you get refurbished parts?
We have refurbished parts that cost a fraction of the original, which will help stretch your service for longer for more profitability.
Excellent Service
It sounds contradictory when we assume that refurbished aftermarket replacement parts are supposed to work better. Think about it for a minute and consider that these parts go through more than one inspection to ascertain their excellent quality. We make all the necessary repairs and replacements, so you do not have to return them and possibly deal with extended downtime and loss of income.
Many companies appreciate it when they can get the exact parts they need for a precise application at affordable prices. The refurbished system was often adjusted and tweaked more than once and therefore already includes relevant upgrades needed for an actual life project.
Extended Warranty
Warranties sway the impact of a matrix part because they affect the possibility of being able to get a new one at no extra cost. It helps to buy your parts from a seller that will offer an extended warranty of up to one year or so to make it easy for you to obtain a new one quickly.
Are you ready to buy some matrix parts and accessories? Check out our site and contact us for consultation.
MTE BridgeSaw
8772621500
1301 Continental
Abingdon MD 21009 US